Win-Win for Nether and CUYS
CUYS Soccer Stars Enjoy Nether Intramurals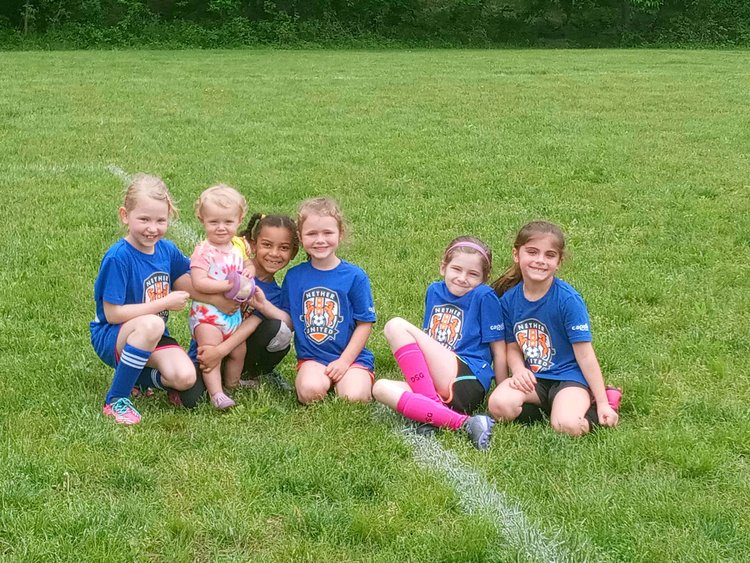 Eight CUYS soccer players have had a special spring, adding Nether intramurals to their time on the pitch.
Nether United's intramural program provides a fun introduction to the game. The children have the opportunity to learn new skills, play games and experience being part of a team. The players are organized into age-appropriate divisions and lead by volunteer coaches, who not only help children learn the fundamentals, but also encourage them to develop sportsmanship and make new friends.
Valerie Weber has two children participating in this opportunity in addition to CUYS' after-school Soccer for Success program at Main Street Elementary and Soccer Saturdays.
She reported, "The parent coaches and practice training coaches have been great. The kids have really enjoyed being part of these teams. We are so grateful for the opportunity to see them grow in their skills and their love of soccer!"
Sam Griggs, Executive Director of Nether United/1776 United FC, saw it as a clear win-win for all involved.
"We were so grateful to add those players into the program – not only was it a great chance for our children to make new friends from outside of their community, but the energy and enthusiasm the CUYS kids brought just made for a better experience for everyone. My hope is to keep growing this program. I am hoping everyone who joined this spring wants to continue with us in future seasons."